Er zijn geen items meer in uw wagen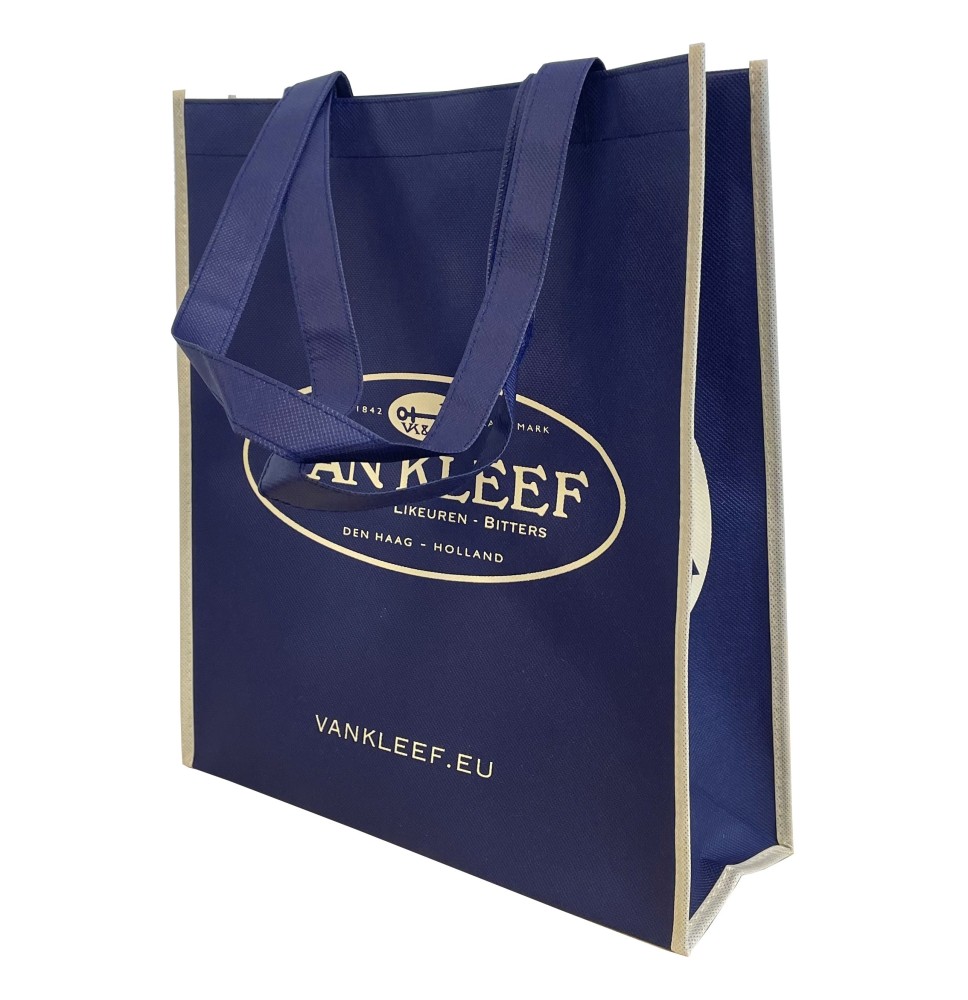  
Non Woven Tas
Maatwerk non woven tassen in eigen kleuren en bedrukkingen. Deze tassen kunnen in elke maat gemaakt worden en aan elke kant bedrukt worden.
Non woven tassen kunnen als promotie tassen gebruikt worden of als mooie geschenken. Omdat deze tassen op maat worden gemaakt heb je de volledige vrijheid over kleur, formaat en bedrukking. Als je opzoek bent naar unieke tassen voor alledaags gebruik of als een goed alternatief voor plastic tassen, dan zijn nonwoven tassen een goede optie. Door het materiaal kunnen deze tassen gebruikt worden in de retail branche als verkooptasjes of herbruikbare tasjes. Maar ook als wijn en speciaal zaken om flessen op een stijlvolle manier te vervoeren. Vraag een gratis offerte aan en wij kijken graag mee naar alle opties en helpen mee om unieke maatwerk tassen te leveren.
Non Woven Materiaal:
Nonwoven is een materiaal dat steeds vaker wordt gebruikt in verschillende toepassingen en producten. Het is een veelzijdig en innovatief materiaal dat verschillende eigenschappen combineert en daardoor vele voordelen biedt.
Nonwoven wordt geproduceerd door vezels op een willekeurige manier met elkaar te verbinden, in tegenstelling tot geweven materialen waarbij de vezels in een specifiek patroon worden geweven. Dit proces zorgt voor een stevig en flexibel materiaal zonder gebruik van garens. Het resultaat is een samenhangende structuur van vezels die een effen oppervlak vormt. 
Daarnaast is nonwoven ook lichtgewicht, wat het ideaal maakt voor toepassingen waarin gewicht een rol speelt, zoals bijvoorbeeld in wegwerp kleding en verpakkingen. Het materiaal is ook ademend, waardoor het lucht en vocht doorlaat. Dit is bijvoorbeeld belangrijk in toepassingen als medische kleding, waar comfort en hygiëne cruciaal zijn. Nonwoven is tevens gemakkelijk te bedrukken en te bewerken, waardoor het veelzijdig kan worden toegepast in verschillende producten zoals draagtassen, promotiemateriaal en geïsoleerde verpakkingen
Datasheet
Materiaal

Non Woven 80g